Looking to increase your skills with IT Training? 
If you need assistance with IT / technology, I can help. I offer one-to-one training to adults in various technology.
With my degree in Computer Science, and many years as a programmer with numerous languages, I have the experience to tackle different software / apps. I have worked in teams with non-technical staff, and have proven skills of explaining technology in a way that can be understood. 
Realising I needed skilled assistance in getting my WordPress-based website up and running, I was lucky to find Nicola Bhalerao based conveniently nearby my home in Warwick. She was brilliant in helping shape my ideas into reality and getting things to work, to look good and to load quickly.
Hi Nicola, so I managed to create my 2nd assignment poster, it went down very well at college! I'm getting much better at using the laptop! Thank you for your help!
Why do we need IT skills?
Technology is evolving to give us the ability to achieve many things – keep in touch with friends and family, book holidays, build our own websites, order groceries and almost anything online. With all this at our disposal, it can sometimes be frightening to know where to start. Being able to understand, with confidence, how to use technology will give you the best chance to make the most of it.
What IT Training do you offer?
I offer bespoke training in all of the following:
– Website building and design (focussing on WordPress websites)
– Use of Microsoft Office software, including Word, Powerpoint and Excel
– General IT (use of laptops, accessing emails, organising files)
– Basics of programming (working with students on programming-related assignments)
– Other IT Training (send me a message with your requirements to see if I can help)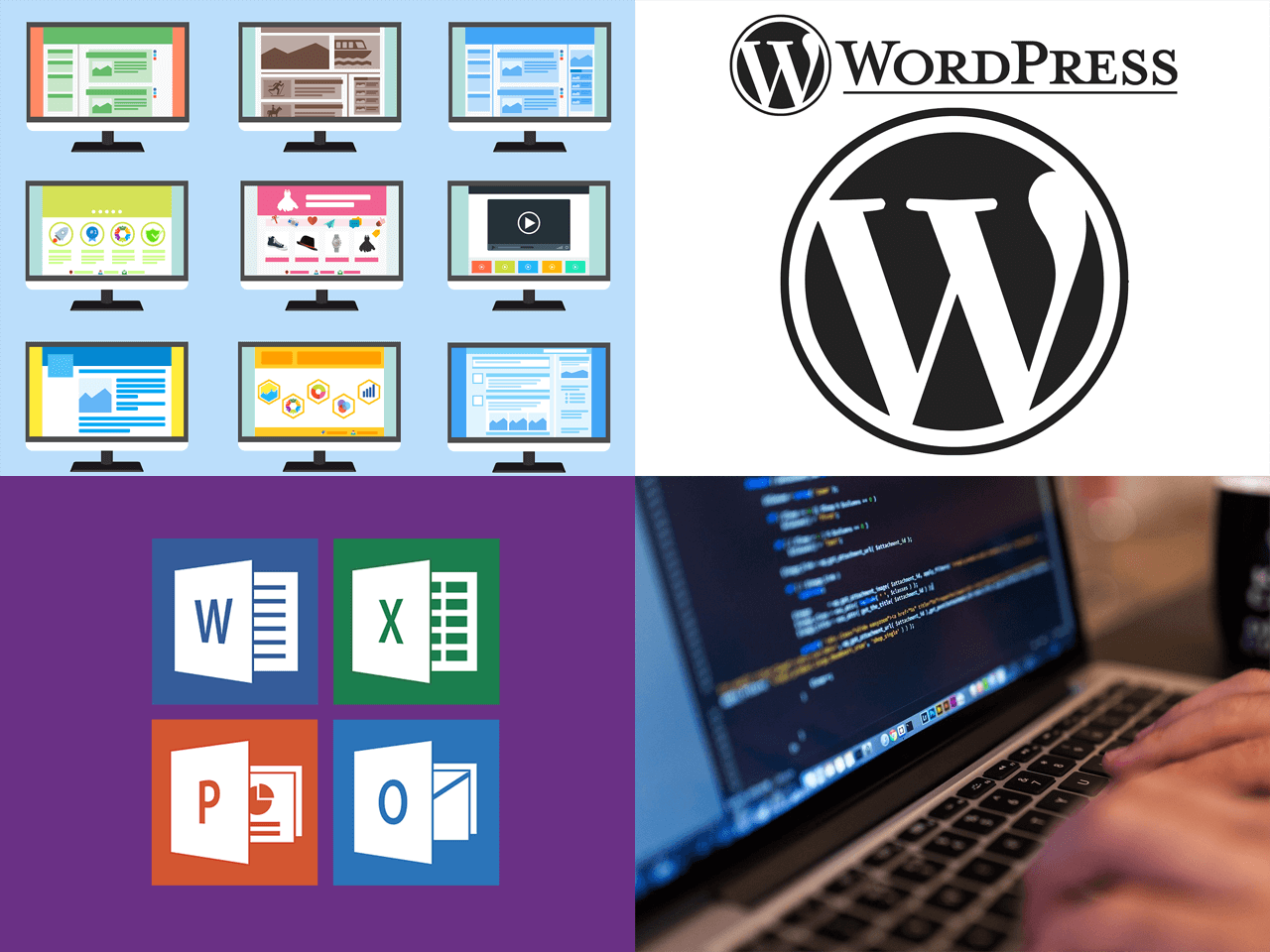 All lessons are currently offered online only.
My weekly timetable is often full with regular lessons from mid-afternoon onwards (I tutor children as well) but I have availability during the daytime / lunchtime etc, and some evenings for a few ad hoc lessons.
All lessons are bespoke to fit your needs. Lessons cost £38 per hour. One or two lessons might be all you need, but I can tailor lessons for as many as you like to meet your goal.
You can see what immediate availability I have by checking out my Bookings page. It will only show for the next calendar month, but if you contact me we can make arrangements for a day and time that suits us both. A regular slot, if appropriate, can be arranged.
About Me
My name is Nicola Bhalerao and I am a private tutor based in Warwick. Since 2013, I have provided one-to-one tuition for children and adults. I specialise in maths tutoring, but cater for different requests, ranging from 11+ to various computing skills, including website training.
My background is in computing, with a Computer Science degree from Warwick University. I have worked many years as a programmer, latterly in the games industry. Both my sons were tutored by me for the 11+ (they went to a local grammar school). I received training for teaching secondary school maths and I am fully CRB checked.
I am a WordPress expert, having spent many years creating numerous websites with my other business, Smiling Panda Web Design. Although I no longer actively work on websites for others, I offer help with understanding / updating / creating your own WordPress website.
Read here for more information on tuition for your child or tuition for yourself or another adult.