11+ Tuition and Maths for Children
I provide one-to-one 11+ tuition and maths lessons for children, and I also cover practice for private school entrance exams.
My focus is on improving confidence and adding to core skills, rather than cramming or "hothousing". I often get feedback from parents and teachers that they have seen an improvement in the child at school.
Children can get lost within a school class environment or even in privately-led group tuition. With one-to-one tuition it means we can focus on where their weaknesses are and strengthen those. There is no need for them to be afraid to put up their hand and ask. Even if they are nervous, I can monitor directly if they misunderstand something.
I always work at the child's pace but do try to stretch them a little. Homework is usually set but this shouldn't be too onerous. All work is marked and I provide feedback to the child on an ongoing basis, offering words of encouragement. I also give out stickers (described by one of my students as, "Really cool!") for good work, behaviour etc.
Prices
I charge £44 per hour of tuition, for both primary and secondary school children.
Lessons
My lessons are usually after school hours, Monday through Thursday, but I do offer more flexible times during half terms and holidays. I can offer lessons during the daytime for those students who are home-educated.
Lessons are offered online OR in-person (face to face) at my house in Warwick. Contact me to find out my availability.
Maths Tuition
Maths tuition from school year 4 all the way up to GCSE (retakes included)
11+ Tuition
One-to-one preparation for the 11+ exam – essential for grammar school
Private School Exams
Specific tuition for private school entrance exams
Holidays and half-terms
Lessons are often available during half-terms and holidays
My NUMBER ONE tip for helping your child's education, is to encourage them to read, read, and then read some more!
"There are many little ways to enlarge your child's world. Love of books is the best of all."
– Jacqueline Kennedy Onassis
Maths Tuition
Maths tuition from school year 4 all the way up to GCSE (retakes included)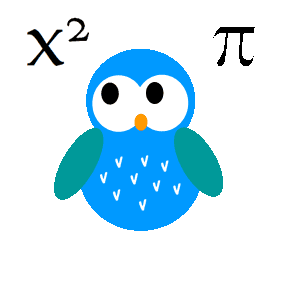 ★★★★★
"Great tutor, helped me loads with my GCSEs. I recommend highly to anyone struggling with maths."
Are you looking for help with 11+ / private school exams for a child in year 5?
I have no regular after-school slots left for the summer or autumn term.
Over the May half-term and the six weeks of the summer holidays, I can do a "preparation for 11+/entrance exams" course of work, tailored to your child, to help them prepare for the test in the autumn.
Contact me to be added to my waiting list so I can email you when I open up bookings for each.
Maths Tuition for Primary School age
For primary school children, from school year 4, I teach various levels of maths, depending on need. This can be to increase confidence or to help improve overall attainment. The sorts of areas I cover are :-
– Confidence in times tables
– Skills and different methods for multiplying, dividing, adding and subtracting
– Fractions, decimals, percentages, ratios
– Mental arithmetic
– "Wordy" questions
– Rules of BODMAS
Maths Tuition for Secondary School age
I teach from year 7 to 11 inclusive, or older if looking at retakes for GCSE. It's all about boosting your child's confidence in maths.
The initial focus, for all ages, is on number skills. Once we establish the basics of adding / multiplying etc, we move on to prime numbers, factors, HCF/LCM etc. Typical areas that follow are Algebra, Graphs, Area and Volume, Geometry, and Statistics.
In years 10 and 11 we then work on past papers and plenty of practice, especially on specific areas needed for focus. Where there are difficulties, I use lots of different resources for targetting these.
Help is provided across all exam boards, and all levels – to cover Foundation or Higher papers.
Did you know that they introduced new topics into the Maths GCSE syllabus for the exams in 2017? This was in addition to changing the grading system to be 1-9 with 9 being the highest. Instead of grade C being a pass, there is 4, a "standard pass" and 5, a "strong pass". Read more about the changes to the grading system here.
We spend plenty of time on exam technique – particularly useful where focus is on aiming for a specific grade. It's all about chasing every mark!
11+ Tuition
One-to-one preparation for the 11+ – taking the exam is essential for all those considering grammar school.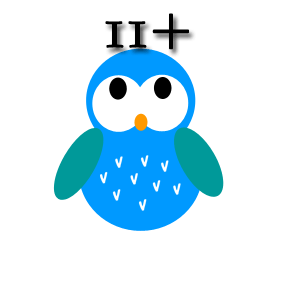 ★★★★★
"Nicola has tutored our 2 daughters for the last 3 years. We have been impressed with her professionalism, patience and teaching. She has always worked at a level and pace that has suited our children, but pushed them to move to the next level when she feels they are ready. She has shared tips and strategies that have proved successful during their 11+ exams. Both children have gone on to receive 11+ results we are very proud of."
What is the 11+?
The 11+ is an entrance exam for grammar school, and there is one exam in Warwickshire that covers all the local grammar schools. It is free to take.
I would advise you to visit the schools you might be interested in (grammar school or otherwise). This will help give you an idea if the school is right for your child. It can also give them an incentive to work hard in preparation for the 11+ as they know what they are aiming for.
There are a variety of grammar schools in the local area to choose from, depending on your location. I have listed them below and with links to their websites.
– Ashlawn School (Selective and non-selective)
– King Edward VI School – Boys only
– Lawrence Sheriff School – Boys only
– Rugby High School for Girls – Girls only
– Stratford Girls' Grammar School (also known as Shottery) – Girls only
Please check them out to find out more and to see when they have open days.
What is the timetable for taking the 11+ exam?
A letter inviting you to register for the 11+ exam is usually sent home from your child's school during the summer term of year 5. It also includes details of the process of applying for all (non-private) schools in the area. Registration for taking the exam is generally in June / July of year 5.
The 11+ exam itself is set early September when your child is in year 6, usually the first Saturday after term starts. Results are sent home a few weeks later. As a parent / guardian you will need to fill in your secondary school choices and submit by the end of October. Offer letters for secondary schools places are sent out at the beginning of March of year 6.
When should your child start preparing for the 11+ exam? It is not easy to say when it is a good time to start tuition – it really does depends on the child. I only start tutoring from year 4 onwards, which can be a good time to start gently introducing your child to the process. I can also start at any time after that (some wait until the start of year 5) and will even help those who choose to start during the summer holidays before the exam – see below.
More details on applying for the 11+ exam and the exact timetable of dates can be found on the Warwickshire County Council website.
What is involved in the 11+?
The 11+ exam is made up of two 45 minute papers, all multiple choice. Each paper is split into several individually timed sections covering the 4 broad areas of Maths, English, Non-verbal Reasoning (NVR) and Verbal Reasoning (VR). The latter two are basically puzzles with pictures and puzzles with words.
To prepare for the exams I start with lots of coverage of the 4 main areas mentioned above. The aim is to get your child familiar with various concepts. Some topics, often found in the maths papers, are not usually something that your child will have encountered at school before the start of year 6. Even if they have covered them, they perhaps might not have practised them enough to be able to answer questions, and at speed. In other areas, such as NVR and VR, the style of questions asked will be unfamiliar to most primary school children, so it is a good idea to have practised these.
Closer to the exam I set various practice papers in different formats (from different publishers). There is no such thing as a "past-paper" for the 11+ exam so the exact layout is not generally known. I try to prepare your child to expect the unexpected – to be prepared for any format.
Speed and accuracy
One thing that is certain, all the papers are multiple choice and set with very little time. We practise working at speed. Focus on the questions you can do and move on quickly from those that take too long. There are always far too many questions to answer in the time available. This is intentional – to spread out the scores across those taking the exam.
Your child is encouraged to check their work. "Read the question, Answer the question, Check your answer!"
Please remember, the 11+ is NOT pass and fail. No child should feel like they have failed if their mark is not high enough to get them a place in a grammar school. Everyone is ranked, so at the end of the day it is a like a race against everyone else on that day. There is a lot of competition for places. You give it your best shot, having had practice at the sorts of questions to answer and learnt some good exam techniques along the way. 
Private School Entrance Exams
Specific tuition for private school entrance exams
★★★★★
"Nicola was great, our daughter was always engaged and not only did really well in her entrance exams but more importantly became so much more confident in all subjects especially maths as Nicola helped plug many gaps allowing her to gain huge confidence. Nicola was always professional and supportive and had an excellent way of getting information to stick. Thank you. Would recommend to others."
About Private School Entrance Exams
Each private (independent) school sets its own entrance exam and selection criteria. They will normally cover Maths and English, and often include NVR and/or VR papers (see the "What is involved in the 11+?" section above for a description of what these mean). Some schools interview your child as part of the selection process, or to assess for scholarship. The entrance exams are typically set in October – January of school year 6. There are a variety of private schools in the Warwickshire area and include the following:
– Bablake
– King's High Warwick School – Girls only
– The Kingsley School – Girls only
– Warwick School – Boys only
Please check out their websites to see more information and when they have open days. I would always suggest going to visit schools that you are interested in. It will allow you to see if it is a good fit for your child, and should help motivate them when preparing for the entrance exam. I have put together a timetable of the dates for each school's open day(s), entrance exams and registration deadlines.
(If the school you are interested in is not listed, don't worry, I can help in preparations. Just let me know so I can add to my list!)
Competition is not as fierce as for grammar schools. There are usually more places and of course a fee is involved (for the exam as well as for attending the school). Some schools have bursaries / scholarships – best to check with each individual school for their criteria.
Preparation for Private School Entrance Exams
Preparation for private school exams starts in a similar way to the 11+ (see the "What is involved in the 11+?" section above) in that I cover the basic concepts of Maths, English, NVR and VR. I will set 11+ practice papers as well as example papers from various private schools. Each school varies on what sample papers they offer and are sometimes very limited, so I like to utilise ones from different schools.
For private school exams there is more focus on writing, and worded answers for comprehension. Unlike the 11+ multi-choice there is an opportunity for children to get marks for their method. As for all of my tuition, I provide feedback on where to focus improvements. Whether it is time-keeping, handwriting, spellings / grammar etc, it is always important to check what you have written!
Holidays and half-terms
Not just regular lesson slots. Lessons are often available during half-terms and holidays.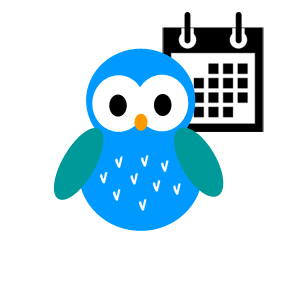 ★★★★★
"Despite leaving it very near to the exams and Nicola being fully booked, she did her very best in fitting my son in for extra tuition lessons over the Christmas period. In a short space of time we noticed a massive improvement in his confidence and ability, and I have no doubt that Nicola played a huge part in that. Thankfully he passed both exams to Warwick School and Princethorpe College.
I highly recommend Nicola and have already booked my daughter in to start tuition later this year in preparation for the 11 + and other secondary school exams."
Availability of Lessons
I do maintain a waiting list for regular after-school slots. If you make contact, I usually try to call you back and have a quick chat about the specifics of tuition you are looking for, and we can discuss then what options there are for you.
Even if I can't offer you a regular weekly lesson slot, sometimes it works out that I can offer a few lessons here and there and that's all you need. I offer lessons during half-terms and holidays, usually opening up booking for each about a month beforehand. Feel free to let me know if you want me to update you when I open up my calendar.
And then there's summertime!! It is often my busiest time, with last minute requests for tuition over the summer, for the 11+ and entrance exams which take place at the start of year 6. It might not be too late to get started, or for me to fine-tune some of the skills your child already has in time for 11+ exam (early September) or entrance exams (typically from October – January).
Interested? Want to know more?
If you have any questions or want to find out my availability, please ask.