Nothing says, "Thank you" better than cake!
Well, what can I say but, "WOW!". This cake was made for me, and HOMEMADE too (my favourite type of cake!)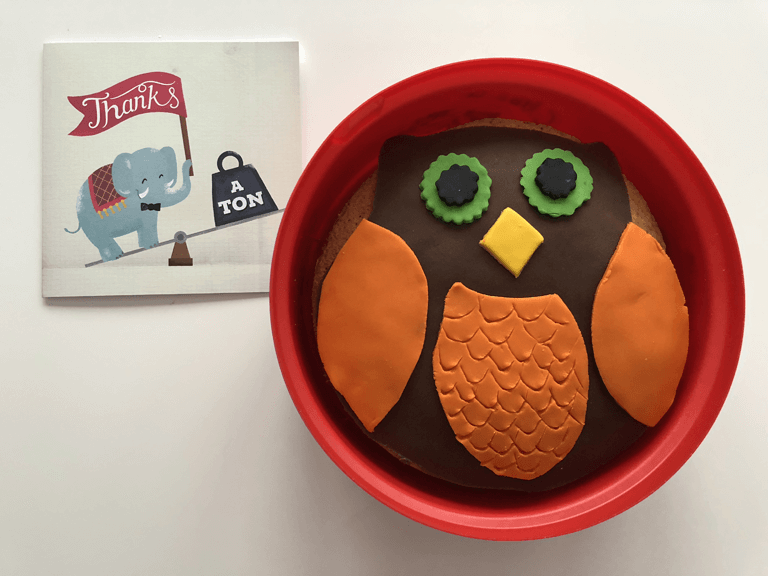 And the message inside the card,
"Dear Nicola

Thank you so much for all you've taught me! You are a kind, loving, amazing person and I hope we see each other soon! I wouldn't have come this far without your lessons and support! I'm going to miss you so much and hope you stay happy! Wish me luck!"
All this from a primary school girl I have taught for nearly two years, and her brother before that. I wish her well in her upcoming exam for Princethorpe and ALL future endeavours, regardless of which school she goes to. I am going to miss her and her family.
(Now for a cup of tea to go with this cake…..)
About Me
My name is Nicola Bhalerao and I am a private tutor based in Warwick. Since 2013, I have provided one-to-one tuition for children and adults. I specialise in maths tutoring, but cater for different requests, ranging from 11+ to various computing skills, including website training.
My background is in computing, with a Computer Science degree from Warwick University. I have worked many years as a programmer, latterly in the games industry. Both my sons were tutored by me for the 11+ (they went to a local grammar school). I received training for teaching secondary school maths and I am fully CRB checked.
I am a WordPress expert at my other business, Smiling Panda Web Design, where I create quality websites with communication and trust.
Read here for more information on tuition for your child or tuition for yourself or another adult.