Do you want help to create or update your website? 
These days it is relatively easy to set up and manage your own website, with lots of free tools available online to download. As with any technology, it can take time and experience to know how to use effectively.
There is so much information out there it can be hard to know where to begin.
With website training I can help you get past any hurdles you have with the technology, regardless of your prior experience.
Realising I needed skilled assistance in getting my WordPress-based website up and running, I was lucky to find Nicola Bhalerao based conveniently nearby my home in Warwick.
She was brilliant in helping shape my ideas into reality and getting things to work, to look good and to load quickly.
Reasons for being able to update your own website
There are lots of reasons that people look for website training. Here are some that I have encountered:
– Want to do the updates to content yourself, without relying on someone else. Simple things like changing a telephone number, updating the services you offer or the prices you charge
– Want to take control of the overall management of the site, with the latest software updates, backups etc
– Keen to change the look, freshen up the style, add new features
– Have a limited budget and happy to make changes, but want to feel confident knowing how to
– Want to learn new skills with websites, whether for your own or to be able to offer out your services to others
How Website Training can help
Website training can cover various scenarios:
– Someone else built your website – help to know where to begin and confidence to update without breaking something
– You have started creating your own site but got stuck – guidance on how to know what to do next
– Websites need backing up securely and regularly – find out the tools available to do this
– You are aware that software updates are required – learn how to do and the possible side-effects
– Your website looks a mess or is inconsistent – obtain ideas and guidance on how to improve the aesthetics
– You have different users updating your website – learn how to set different user profiles so others can amend only the content you determine
– You want to change your existing WordPress website without starting again – find out how to "re-skin" your website
– You have set up your site but aren't sure if you are making best use of the technology – you want a sanity check that you are doing things correctly
– Posting links to your website on social media doesn't appear as you'd expect – find out how to get the images / text to appear as you'd like
– You want to improve the chances of your website being found – practical help with best practice SEO of your site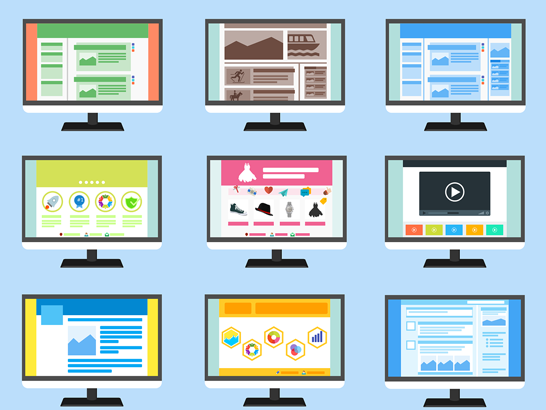 How can I help?
I am an experienced web developer and programmer with understanding of numerous software. I have proven capabilities of explaining and helping people understand technology, whatever their background.
All lessons are bespoke – fully adapted to work at your speed, whether it's, "Where do I begin?" or, "I got the majority covered but want to do something more". If you let me know your particular issues, I can tailor the lesson(s) accordingly.
While I focus mainly on support for WordPress websites, contact me if you are looking for help with other website platforms.
All lessons are currently offered online only.
My weekly timetable is often full with regular lessons from mid-afternoon onwards (I tutor children as well) but I have availability during the daytime / lunchtime etc, and some evenings for a few ad hoc lessons.
All lessons are bespoke to fit your needs. Lessons cost £38 per hour. One or two lessons might be all you need, but I can tailor lessons for as many as you like to meet your goal.
You can see what immediate availability I have by checking out my Bookings page. It will only show for the next calendar month, but if you contact me we can make arrangements for a day and time that suits us both. A regular slot, if appropriate, can be arranged.
About Me
My name is Nicola Bhalerao and I am a private tutor based in Warwick. Since 2013, I have provided one-to-one tuition for children and adults. I specialise in maths tutoring, but cater for different requests, ranging from 11+ to various computing skills, including website training.
My background is in computing, with a Computer Science degree from Warwick University. I have worked many years as a programmer, latterly in the games industry. Both my sons were tutored by me for the 11+ (they went to a local grammar school). I received training for teaching secondary school maths and I am fully CRB checked.
I am a WordPress expert, having spent many years creating numerous websites with my other business, Smiling Panda Web Design. Although I no longer actively work on websites for others, I offer help with understanding / updating / creating your own WordPress website.
Read here for more information on tuition for your child or tuition for yourself or another adult.